The authority has detained an estimated more than 19 million Birr of medicines and medicinal ingredients as well as Medicines, medical equipment and cosmetics that are worth more than 106 million Birr in the past nine months. 
The Authority's medicine inspectors detained these items from July 2022 to March 2023 at different entry port sized health products.
However, those drugs and medicinal ingredients have been prevented from being used for human medicine for the reason not to fulfil the authority quality, safety and efficacy standards.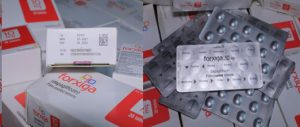 Meanwhile the authority in the similar time the inspection at the entry and exit checkpoints, over 20.6 billion Birr of imported medicine and medicinal products were subjected to necessary quality control and permission was granted for release.
On the other hand, for the past nine months, the authority medical equipment and facilities worth more than 7.3 billion Birr were inspected at the entry and exit checkpoints and the necessary quality control was carried out to allow them to enter the country.