The Ethiopian Food and Drug Authority has stated that it will collaborate with interested parties to provide effective drug safety monitoring.
Asnakach Alemu, the Authority's director of quality-controlled products, stated that the organization is prepared to work cooperatively with stakeholders to ensure that drug safety monitoring, which is essential to safeguarding citizens' health by minimizing the side effects of pharmaceuticals, is effective across the nation.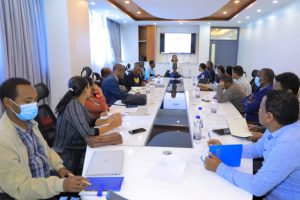 The head said this at the consultation workshop held January 13 2023 regarding the participation, coordination and communication of stakeholders in the field of drug safety monitoring.
Since the drug safety monitoring work started in our country, administrative action has been taken on 31 drugs, and it was stated in the consultation workshop that our country ranks second in Africa among countries that consistently report to the World Health Organization.